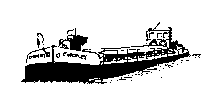 For further information contact the Tourist Information Centre
They can supply you with leaflets, etc. & book your holiday accommodation
Welshpool Tourist Information:
Welshpool Visitor Information Centre
Vicarage Gardens
Welshpool
Powys
SY21 7DD
Telephone Number: 01938 552043
Not the most attractive town, but interesting all the same. For the tourist there is much to see and do. Visit the Welshpool & Llanfair Light Railway for an 8 mile trip through beautiful Mid Wales, then enjoy a visit to the Montgomery Canal Museum in Welshpool. Finally, not to be missed, the 13th century Powis Castle, the finest and best preserved mediaeval castle in Wales.
Forming the main gateway to Mid Wales the towns history has always been linked to the Severn. The town was originally called Poole, a name derived from the flat area located close by. It was persistently troubled by the flash floods from the river until the ground was drained. To avoid confusion with the town of that name in Dorset, it was renamed Welshpool.
Pool Quay, near Welshpool
Looking at the current picture of Pool Quay it is hard to imagine vessels
trading here with there cargoes. Now all trace of that trade has vanished.