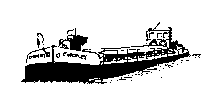 For further information contact the Tourist Information Centre
They can supply you with leaflets, etc. & book your holiday accommodation
Ironbridge Gorge Tourist Information:
The Toll House
Ironbridge
Telford
Shropshire
TF8 7AW
Telephone Number: 01952 884391
Spectacular and beautiful, just two words which sum up the Ironbridge Gorge. Known worldwide as the birth of the Industrial Revolution during the 18th century.
Today it is very much a tourist centre, with numerous museums. The Ironbridge Visitor Centre, Museum of Iron, Blists Hill Museum, The Tar Tunnel and Coalport China Museum give you plenty to see. On a nice day enjoy a pleasant stroll along the banks of the Severn, then a pie and a pint in one of the many pubs located here.
A view down the Severn from the Iron Bridge