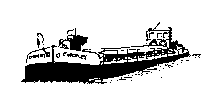 For further information contact the Tourist Information Centre
They can supply you with leaflets, etc. & book your holiday accommodation
Bridgnorth Tourist Information:
The Library
Listley Street
Bridgnorth
Shropshire
WV16 4AW
Telephone Number: 01746 763257
Perched high on a red sandstone ridge, Bridgnorth is an ancient market town overlooking the River Severn. Divided into two levels, High Town and Low Town, Bridgnorth is linked by the country's steepest and shortest inland railway.
Dominating the town is one of the few stilted Town Halls still remaining. Built during the 17th century, this half timbered building straddles the High Street where each Saturday an open air market is held. Surrounded by beautiful countryside, this historic market town bustling with activity and steeped in intrigue is undoubtedly the Jewel of the Severn.