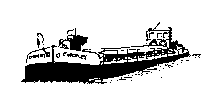 For further information contact the Tourist Information Centre
They can supply you with leaflets, etc. & book your holiday accommodation
The Park
Back Lane
Newtown
Powys
SY16 2PW
Telephone Number: 01686 625580
The buildings may alter, the shops change hands, but Newtown remains a warm and cosy little town filled with many types of architecture, shops and best of all, the River Severn winding through it.
Over the years the population has grown to its present level of 7,000. Once
this town was the centre of the wool industry, today it is the numerous
industrial estates alongside the main road which provides the main source of income. The largest departmental store in Central Wales is to be found here, Pryce Jones. This was also the first mail order business to be
established.