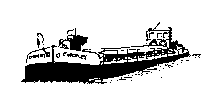 For further information contact the Tourist Information Centre
They can supply you with leaflets, etc. & book your holiday accommodation
Upton upon Severn Tourist Information:
Tourist Information Office
4 High Street
Upton upon Severn
Worcestershire
WR8 0HB
Telephone Number: 01684 594200
The first landmark to be seen as you enter this small, former market town, is the distinctive copper covered cupola that has earned the nickname, "Pepper Pot". This area of Worcestershire is steeped in history. Across the River Severn is the battlefield where ferocious fighting took place during the Civil War.
The town now during the summer months hosts various festivals. One of the most popular being the Upton Jazz Festival. From all around the world for one weekend Upton is alive to the sound of this great music.
Across the River Severn from the town
The Pepper Pot from across the fields