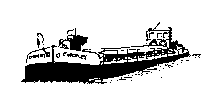 For further information contact the Tourist Information Centre
They can supply you with leaflets, etc. & book your holiday accommodation
llanidloes Tourist Information:
The Library
Mount Lane
Llanidloes
Powys
SY18 6EY
Telephone Number: 01686 412855
The source of the River Severn is some 2,000 ft high at Plynlimon, Mid Wales. A once lonely area, it is now a popular walking route for all keen walkers! Some distance below from the source is located a decent car park and tourist area. Wooden boards have even been laid to make it easier to begin the long walk to the summit.
The official source - a small reedy pool - is marked by two large posts. It is well worth the walk, but first access the many Internet sites to see the best route to take.
If this climb is too much then remain in your car and drive the short distance to the Clywedog Dam. Opened in 1965 it is the tallest mass concrete dam in Britain at 236 ft.
Looking up to the source at Plynlimon